Filed in:
Written by David Ormesher on December 13, 2009
The idea of contributing to the growth, peace, and stability of Rwanda by becoming personally involved with its entrepreneurs continues to be very compelling to North American entrepreneurs. Two women who interact with entrepreneurs every day through their work at The Strategic Coach, heard about what GRDP is doing in Rwanda and immediately raised their hands. They recognize the power of inspiring and strenthening the owners of small and medium size businesses.
Elizabeth Cox and Melanie Woodward raised the money needed to travel to Rwanda from donations from friends and family, and now they are on their way to Kigali for a week of meetings with Rwandese entrepreneurs.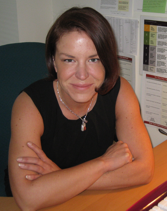 Elizabeth Cox is a membership adviser with Strategic Coach in their Chicago office in the U.S. and works directly with successful entrepreneurs from across North America. Previous to joining Strategic Coach, Elizabeth enjoyed an accomplished career in banking and finance. She also has strong branding and marketing experience.
Melanie Woodward is a sales consultant at Strategic Coach in Toronto, Canada. As an entrepreneur,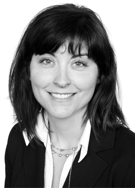 Melanie's career has included successes such as owning and running her own event planning business, producing some of Canada's largest events for upwards of 30,000 people. She has hired and trained hundreds of employees, been a marketing and promotions manager and worked primarily in the travel and tourism industry in Canada.
Elizabeth and Melanie will be hosting the GRDP breakfast on December 17 in Kigali at the Novotel hotel. This meeting is introducing our 2010 series of entrepreneur workshops, starting on January 27, 2010.