An Invitation to Engage and Make a Difference
Bigger Future is looking for experienced entrepreneurs who desire a hands-on mentorship role in developing sustainable, business-oriented solutions in Rwanda.
Doing business in Rwanda is not easy, but for an enterprising entrepreneur the opportunities are many. Rwandan business owners know they have a unique chance to build a vibrant economy, and they are looking for fellow entrepreneurs who are willing to partner and share their experience and wisdom.
The Bigger Future program is a comprehensive quarterly training and coaching experience designed to connect small groups of seasoned entrepreneurs directly with the leadership of high-potential small and medium-size businesses in Rwanda. Through formal and informal experiences, Bigger Future mentors will work together to:
Build the professional, managerial, and technical capacity of Rwandan entrepreneurs to more effectively build sustainable businesses
Establish and equip a talent pool of Rwandan leaders and entrepreneurs committed to good governance and economic growth
Provide unique and direct opportunities to transfer skills and jointly create new market development opportunities that provide lasting growth
Participate in a powerful experience platform to create your own vision for blending your entrepreneurial and humanitarian commitments
Bigger Future mentors participate in a week-long set of experiences in Rwanda to engage with the entrepreneur community, participate in workshop programs, and begin to build personal relationships with growth-oriented Rwandan business owners.
This is a transformational experience that will change the way you think about your life, your career, and the world.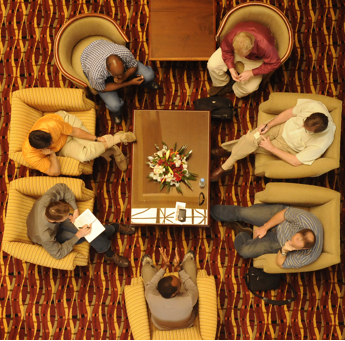 How you can participate
Each quarterly workshop often includes experienced entrepreneurs or executives from outside of Rwanda, generally from North America and Europe. These executives play an important role in the workshop and will often build strong connections with a few Rwandan entrepreneurs that will become opportunities to mentor, coach, and develop into personal relationships.
If you have a successful business and can articulate your unique business process, you may be qualified to get personally involved in Bigger Future and the life and economy of Rwanda. We invite you to submit an application or contact us with questions.
For more information on the travel experience or to download a travel brochure, see below.