Filed in:
Written by David Ormesher on January 23, 2011
The Bigger Future program was in full swing in January as we introduced a new group of Rwandese entrepreneurs to the Year One program and reconvened last year's members into the Master's Program.We were also priveleged to have 20 graduate students from the Johns Hopkins Casey Business School working with our program for three weeks in Rwanda.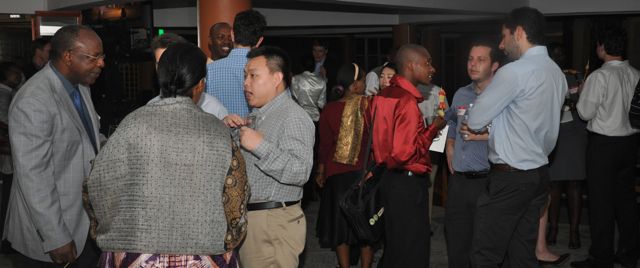 On Monday evening we enjoyed a reception at the Lemigo Hotel with members from both programs and the students from Johns Hopkins. There was great business networking as hotel staff circulated with tasty appetizers.
Year One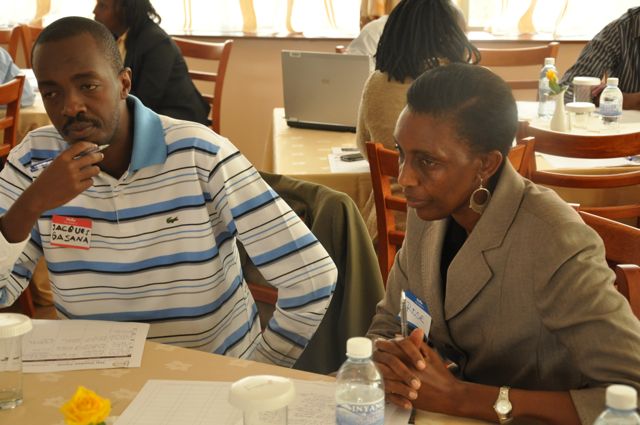 On Tuesday morning the Year One program kicked off with a review of our recent past. We spent the first hour reflecting on our top achievements of the past three months and realizing that we have been making significant progress already. This realization was very empowering and gave us confidence to set ambitions goals for the future. The DSQ® and DOS® frameworks developed by The Strategic Coach® gave us the datapoints to begin to frame a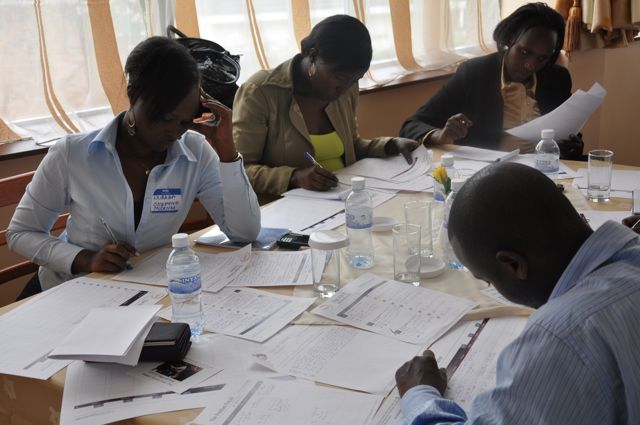 3-year business outlook. This process is always very hard work, and it took us to mid-afternoon before we each had a comprehensive set of business goals and quarterly milestones. We ended this planning phase with setting short-term 30-day "sprint" goals.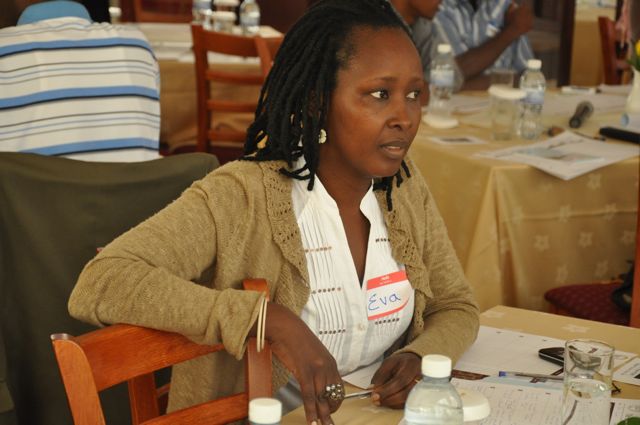 We took a break from strategic planning to discuss some practical business topics. The subject that took most of our attention in the afternoon was cash flow. We reviewed a projected cash flow template and discussed the importance of financial planning and tracking. This led to a frank discussion about financial management, separating personal and business bank accounts, and learning how to predict business results.
Master's Program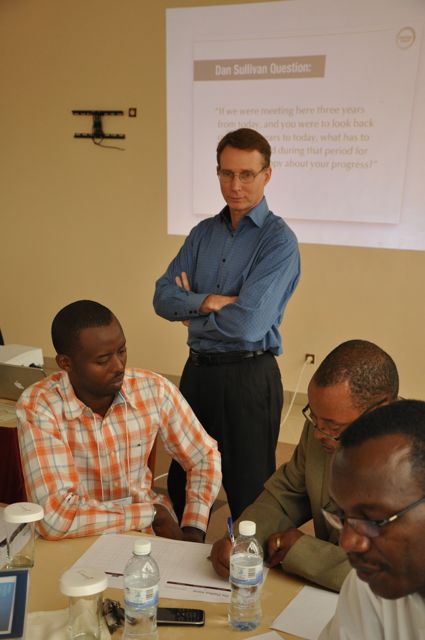 Last year's entrepreneurs who graduated from Year One began a deeper exploration of strategic planning and business growth with the new Master's Program. After reviewing and establishing new 3-year goals and quarterly targets, we continued with our series on branding and marketing. The focus for this workshop was on identifying and profiling "best customers" as a way to develop a targeting plan. We used the DSQ and DOS frameworks, but in this case we used them to profile five top customers and then look for common themes and similarities. By better understanding the dangers, opportunities and strengths of our top customers, we can look for ways to increase our "share of wallet" through developing new products and services or expand our marketshare by targeting new customers with similar profiles.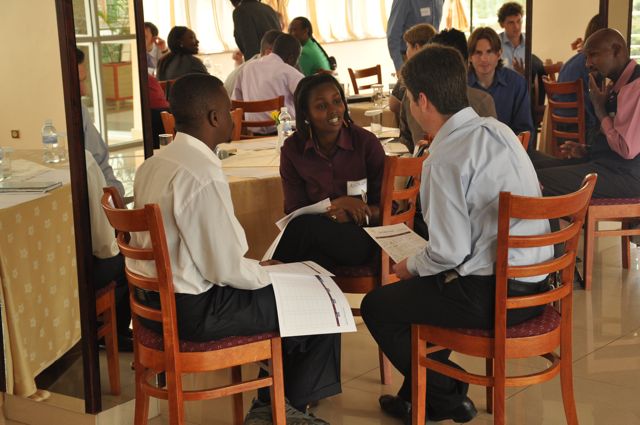 Our business practicum module was on Employee Engagement. Using data from Gallup, we surveyed the group on our own level of engagement in our companies as owners and then discussed the importance of creating a company culture that fully engages our employees. Gallup maintains that the top 25% of companies with strong employee engagement outperform those at the bottom 25% by a factor of four. This led to a candid conversation about how we value each other and the importance of encouragement and positive feedback. There was much discussion about the broader Rwandese culture and how we could provide leadeship.

One highlight of the Master's Program was that four companies were chosen to work with teams of MBA students from Johns Hopkins. We took time to hear as the entrepreneurs and their student team leaders reported on their progress.